New Items of Importance
1. "Benefits and Employment in 2015" Webinar.
Is Now Available at a Special Rate for the
first 250 registrations.
Six hour workshop, divided into five sessions.
The sessions are available at any time. Simply select
the session you want to attend, register, print the
accompanying handout, click on the URL. You can flex
your schedule, and complete the webinar at your pace.
Select Session 100 to purchase all five sessions and save $20.
[Click here for more information and registration]
2. Live Workshops -
Workshops are currently scheduled :
"Benefits and Employment in 2015:
Medicaid, Medicare, Social Security, and SSI"
[Click here for workshop description and topics]
Oregon April 14 and 17, 2015
Washington April 20 and 21, 2015
"School-to-Work Transition and
Social Security Benefit Programs"
[Click here for workshop description and topics]
Oregon April 15, 2015
Yosemite Falls, Yosemite National Park, CA
Michael Walling of Benefits Training and
<![if !vml]>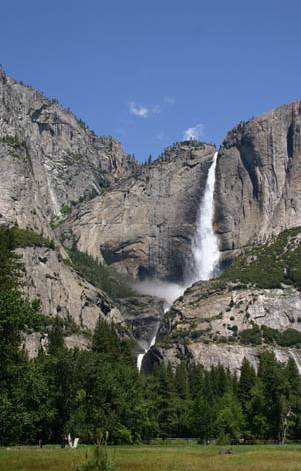 <![endif]>
Consulting provides workshops, internet-based training, and technical assistance
throughout the United States.
The focus of my work is the dissemination of information and the provision of
technical assistance on public benefit programs received by individuals with
disabilities.
I am committed to the belief people will work and pursue greater self-sufficiency
when they understand how income affects their benefit programs. Informed
choice is one of the first steps to improving self-sufficiency and personal
independence.
Benefits Training and Consulting is owned by Michael Walling, M.Ed..
He is nationally known for his knowledge of the Social Security benefit
programs and the associated medical benefits. He is highly regarded for
his teaching skills in presenting this information, and relating the material
to employment for persons with disability.
He has conducted over 2,600 workshops throughout the United States
since 1993 on Social Security programs, Medicaid, and Medicare related
to persons with disability and employment.